To aid in the lease of this 24-story tower, formerly known as 'The Great American Tower', Lee & Associates decided to re-brand the building as '3200 CENTRAL', highlighting one of it's most significant features; it's location.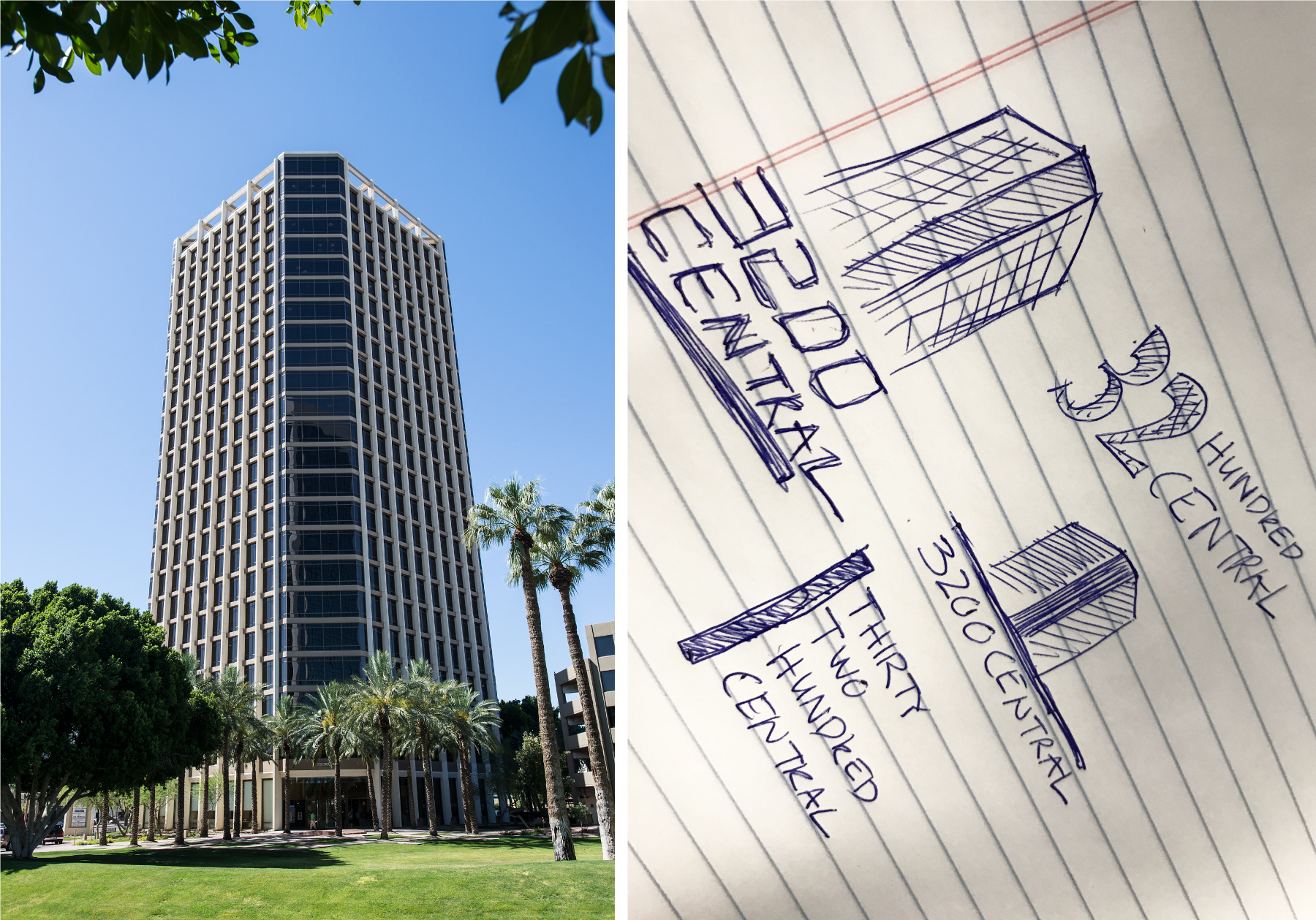 A logo was designed based on the locally iconic building structure, focusing on a modern aesthetic.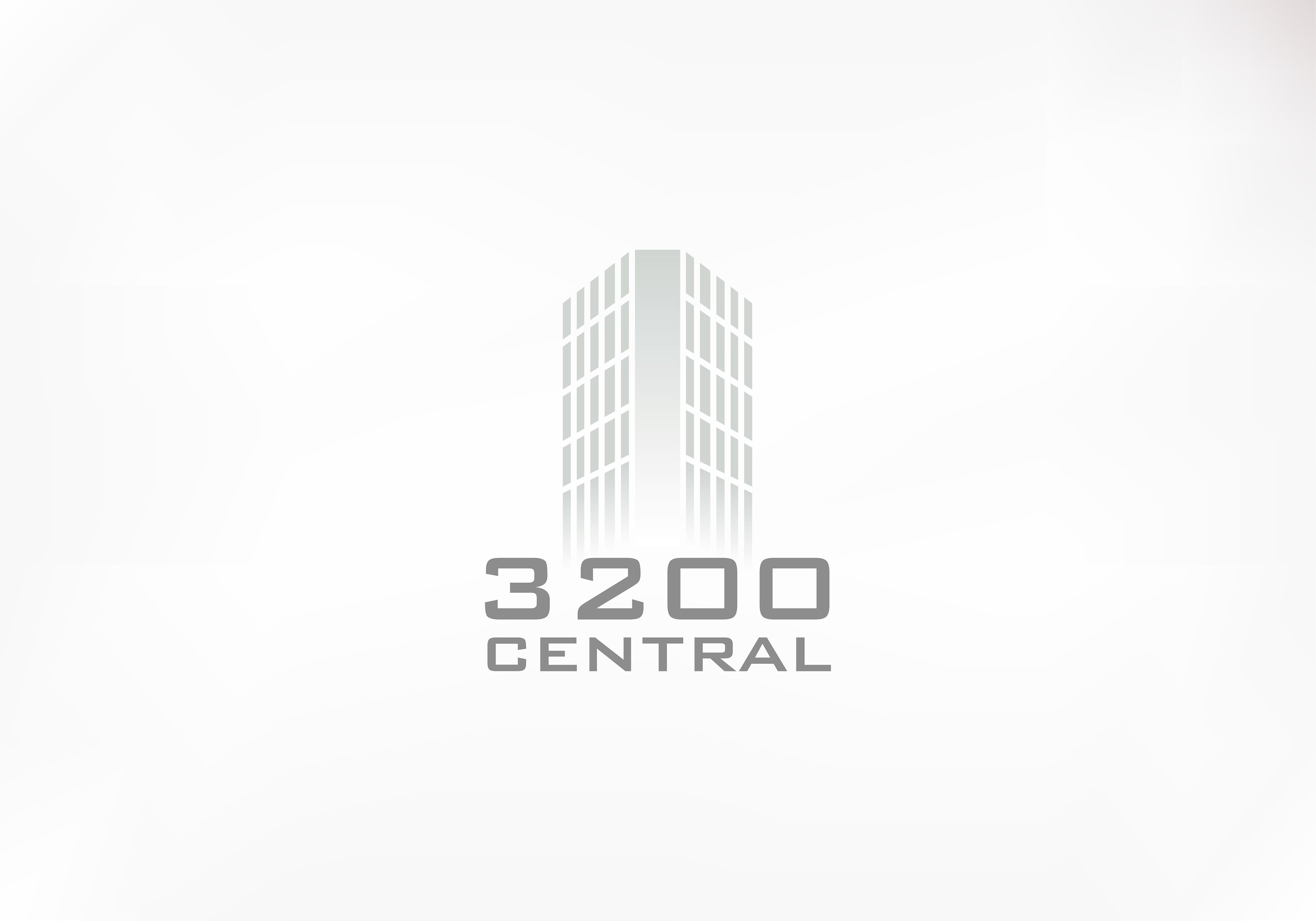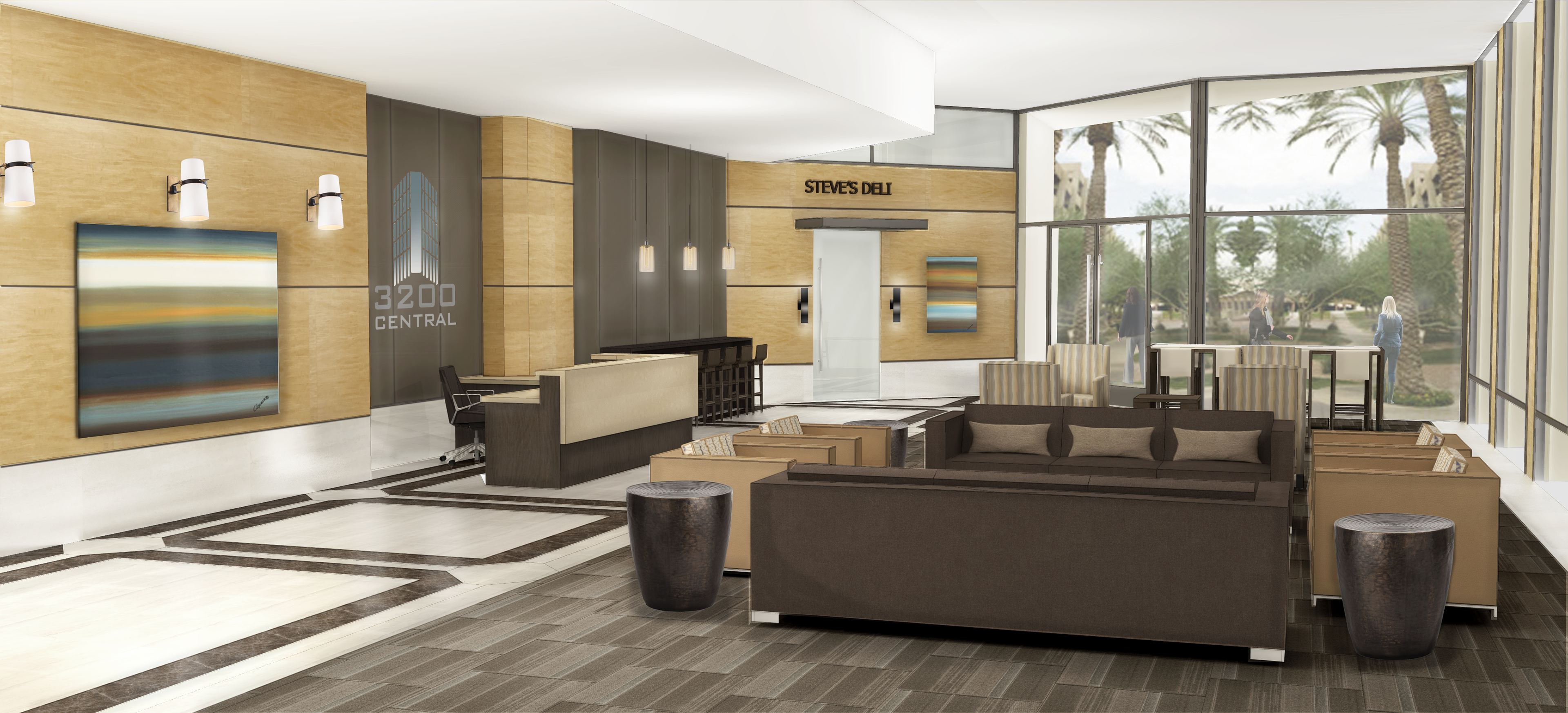 The use of the listing re-brand in renderings for the project renovation.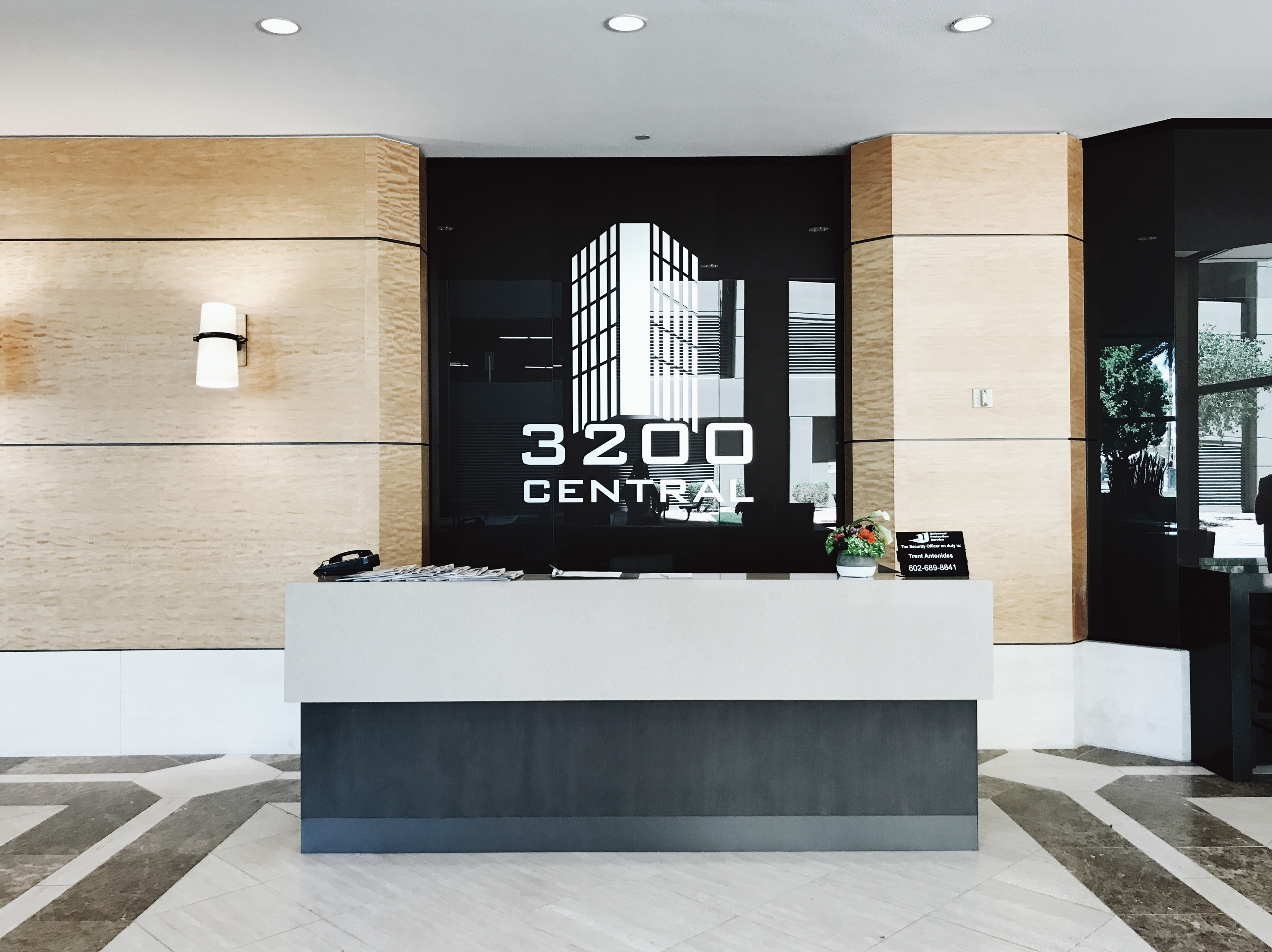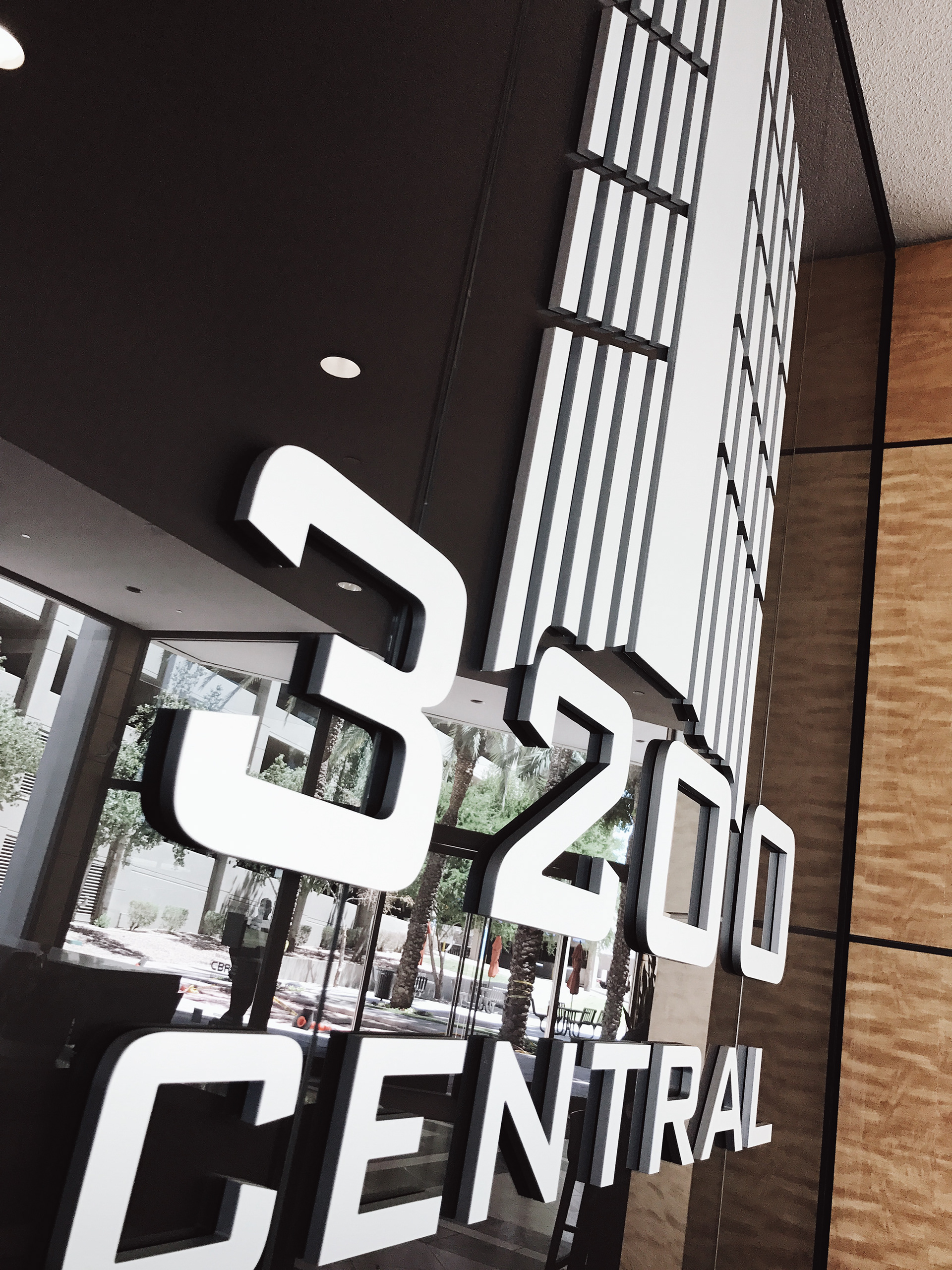 Signage in the building lobby, making use of the logo.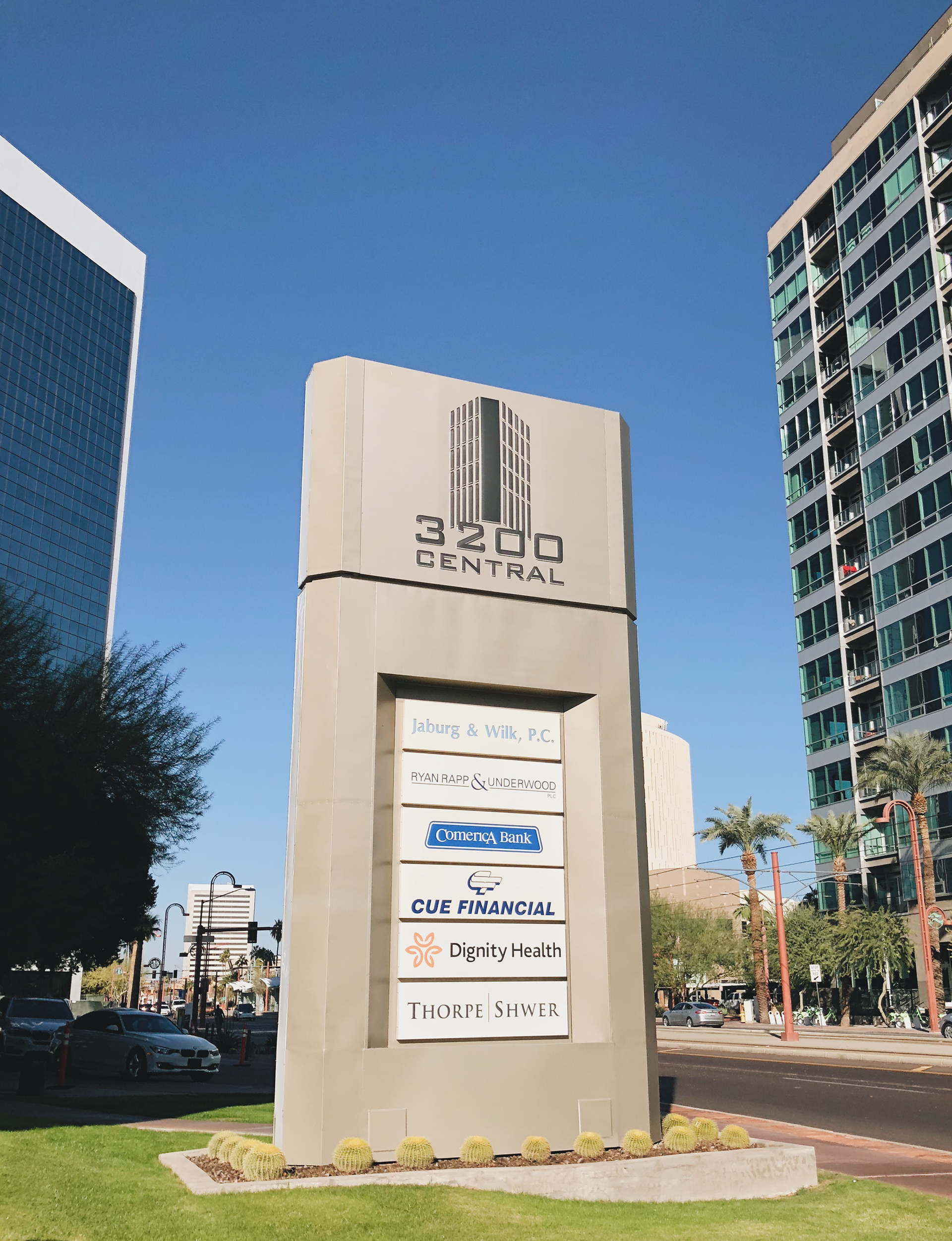 Building monument signage along the street was also implemented to promote the current tenants at 3200 North Central.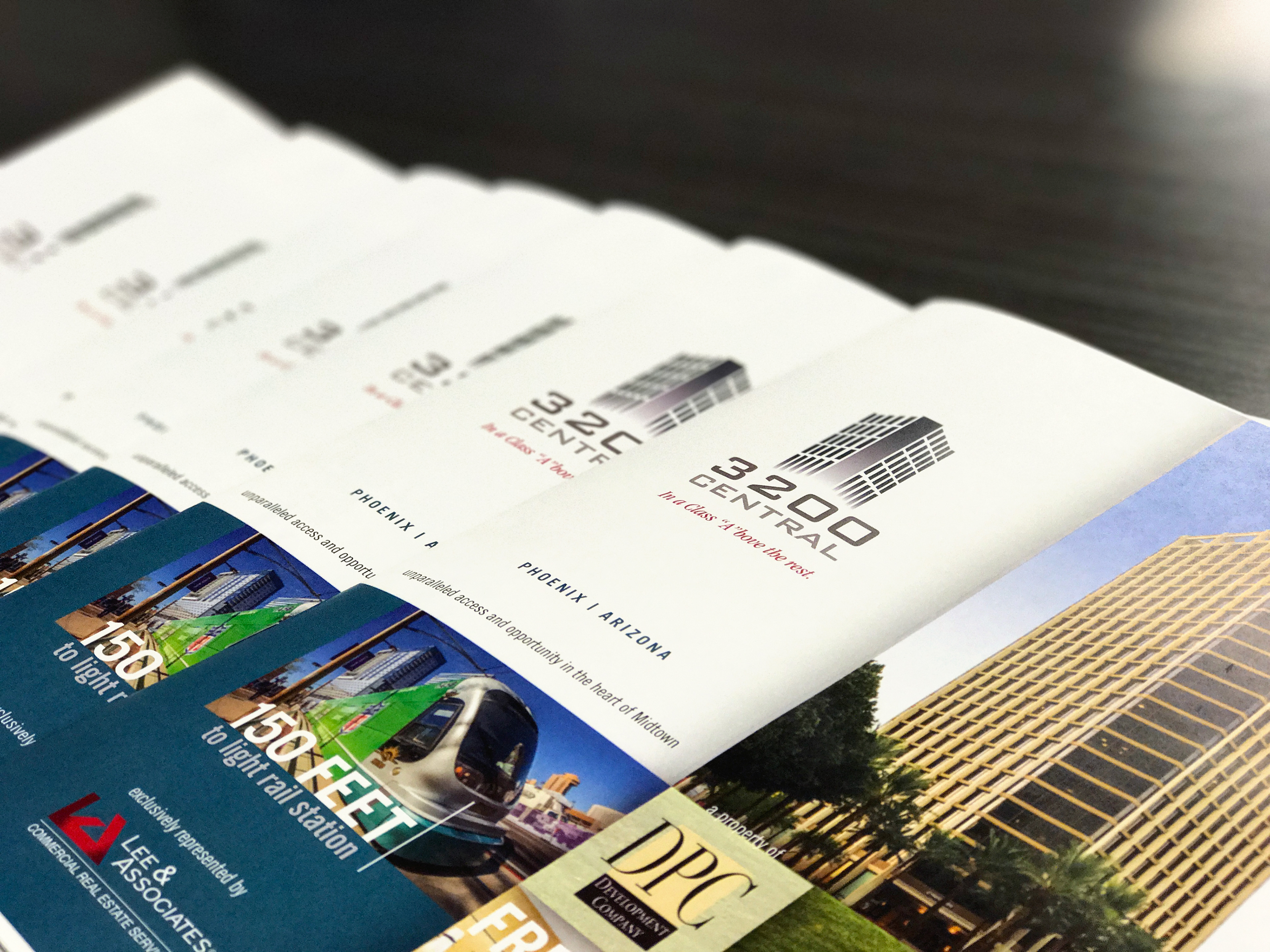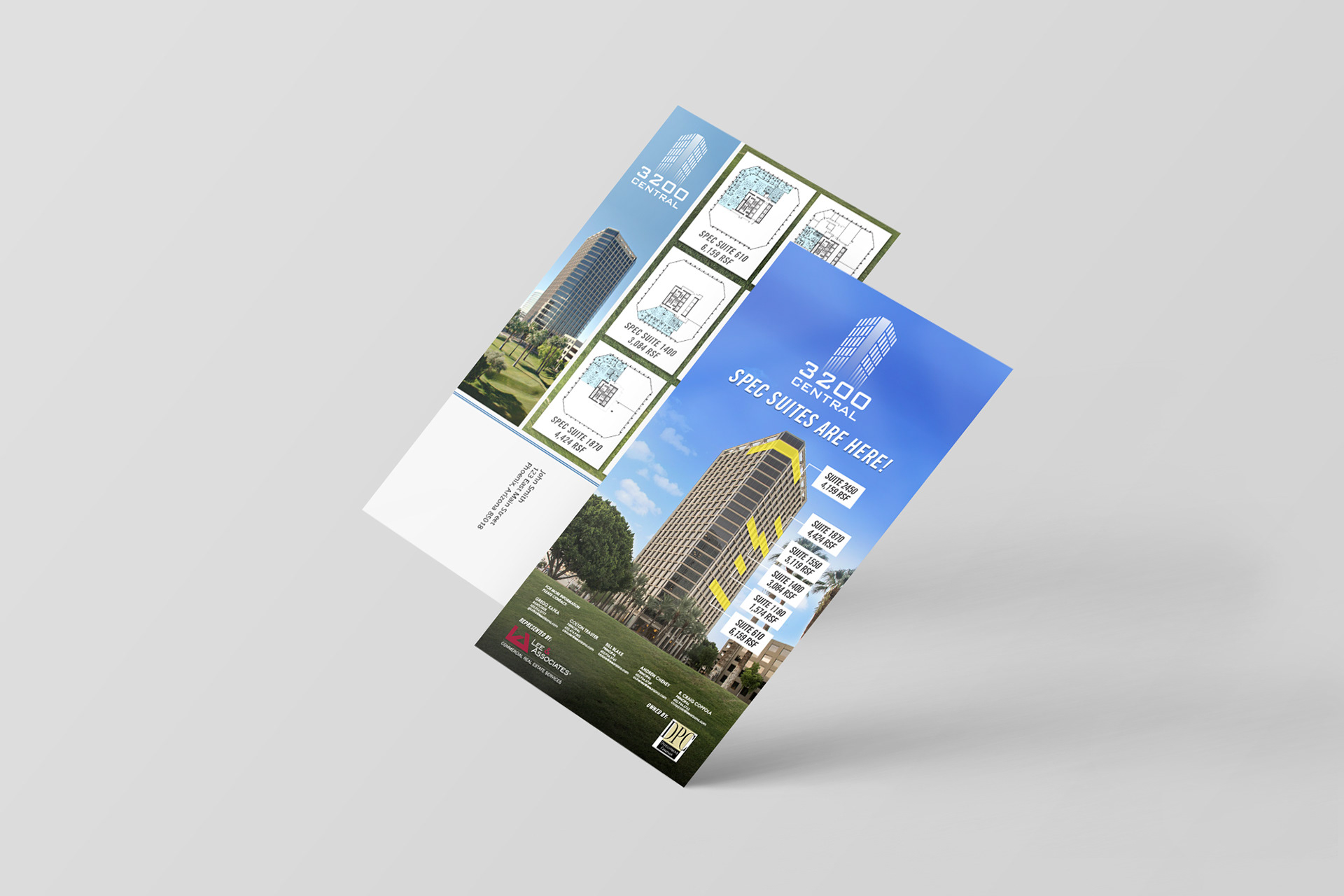 As a part of the listings marketing materials, a brochure, fact sheet, post card, and email campaigns were designed to announce the new Lee & Associates listing, and present the new look for the project.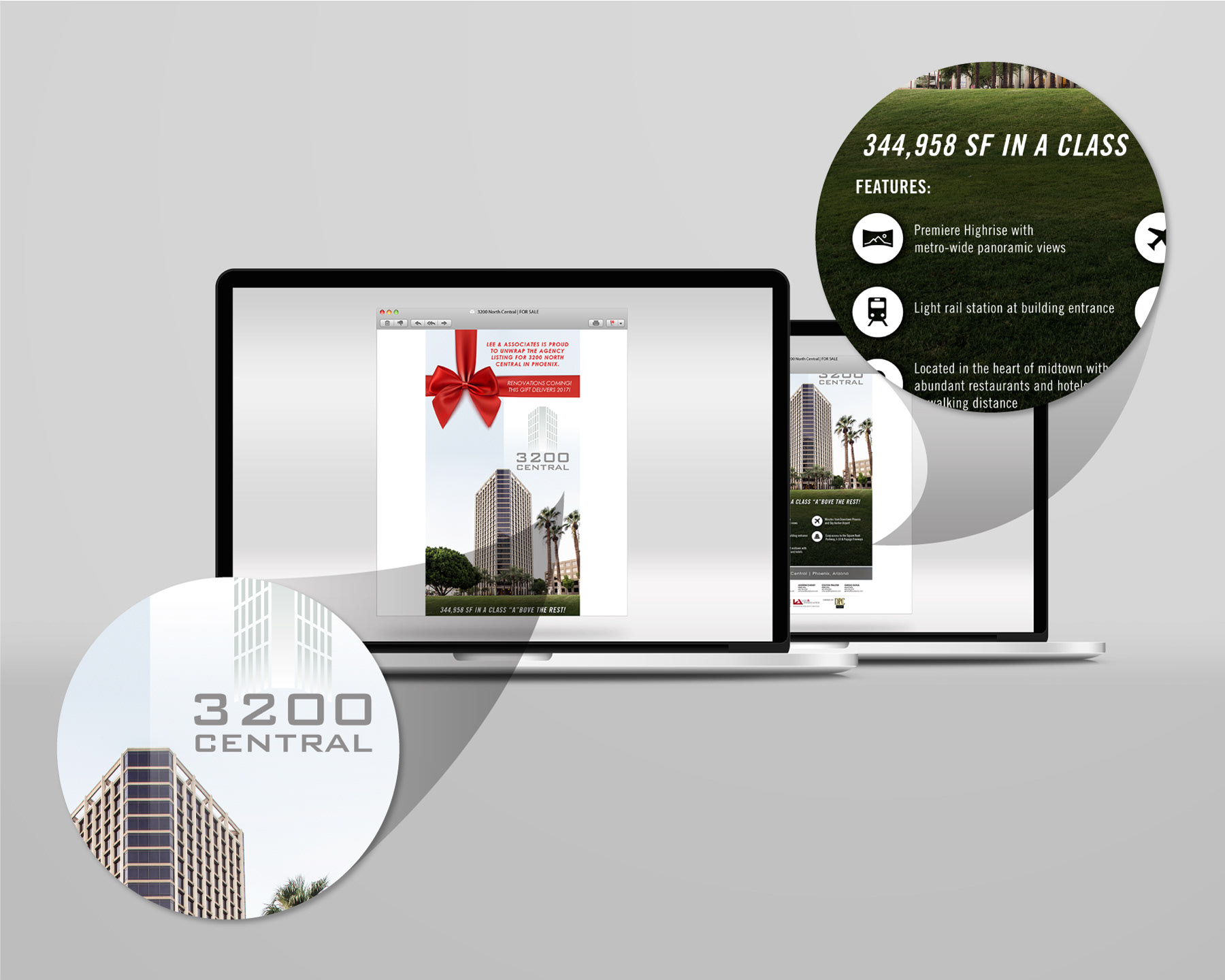 Below is are several property email campaign designed for the listing.