The Hayland Group, Inc. is a residential real estate business based in Scottsdale, Arizona. The brief was to create a new logo for the company, which may then be pushed to various marketing uses.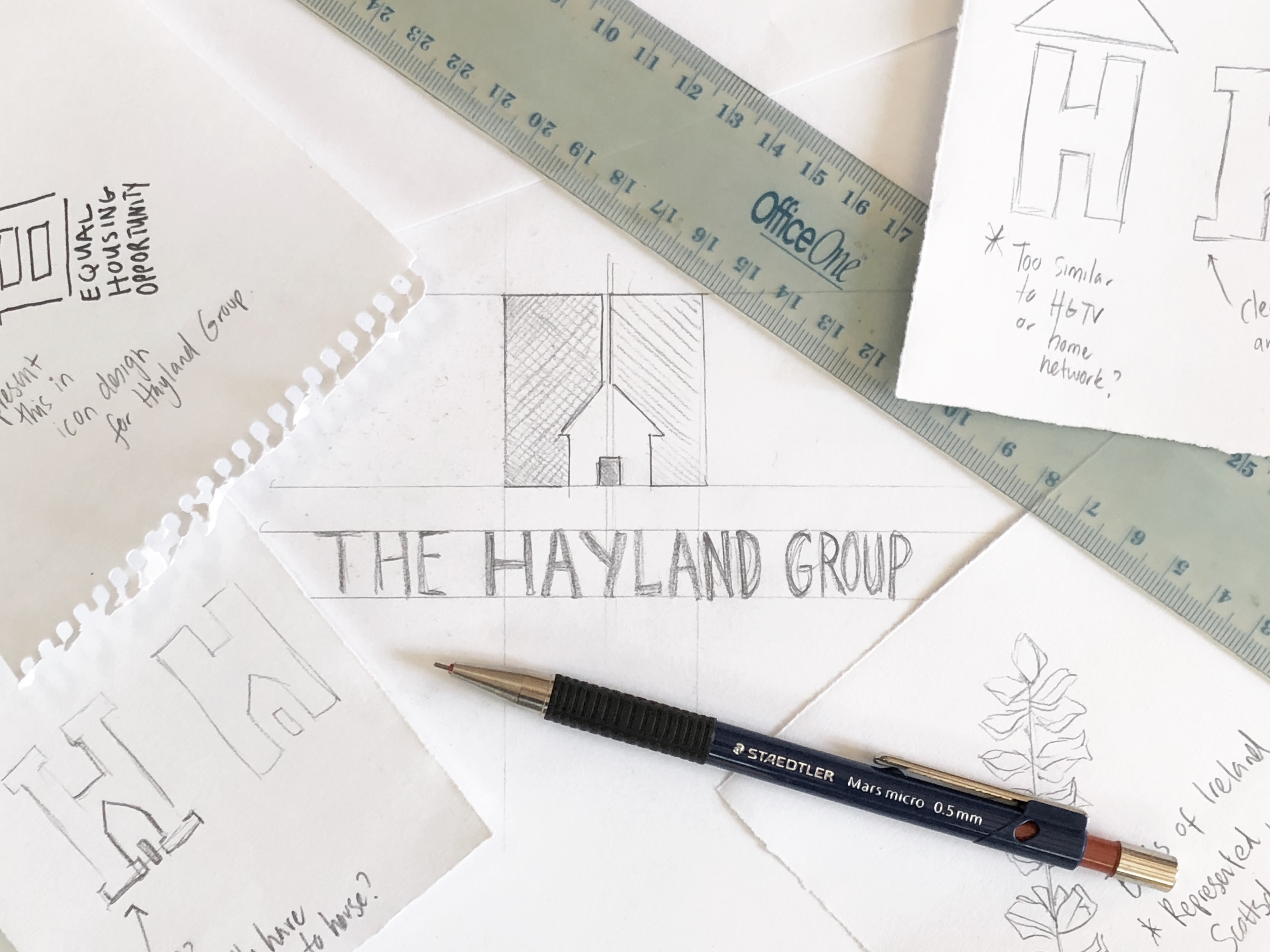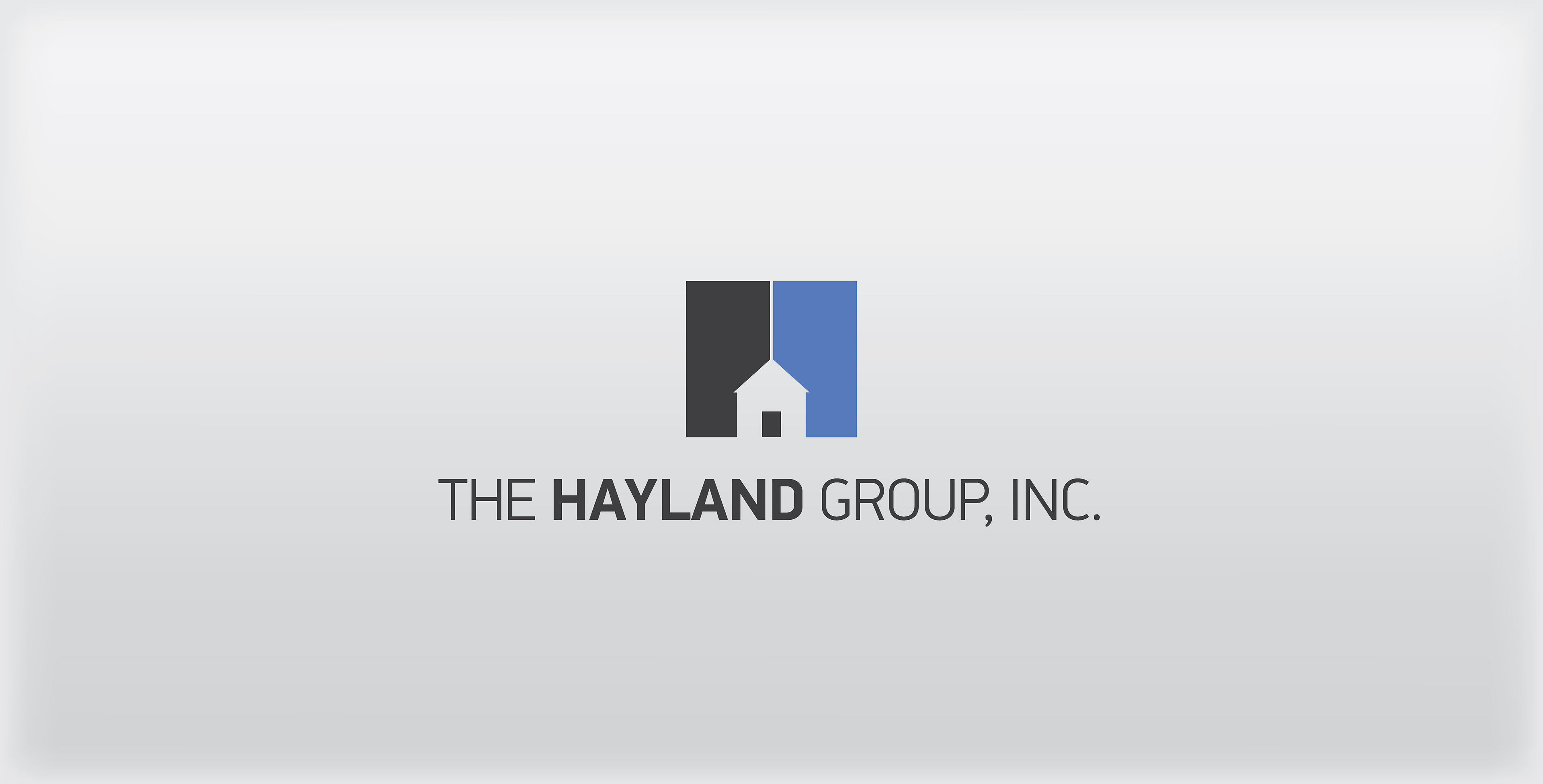 The icon gives an allusion to the H of Hayland, and also suggests residential real estate. The colour choice presents the concept of day and night, solidifying the idea of a home. Somewhere to truely live.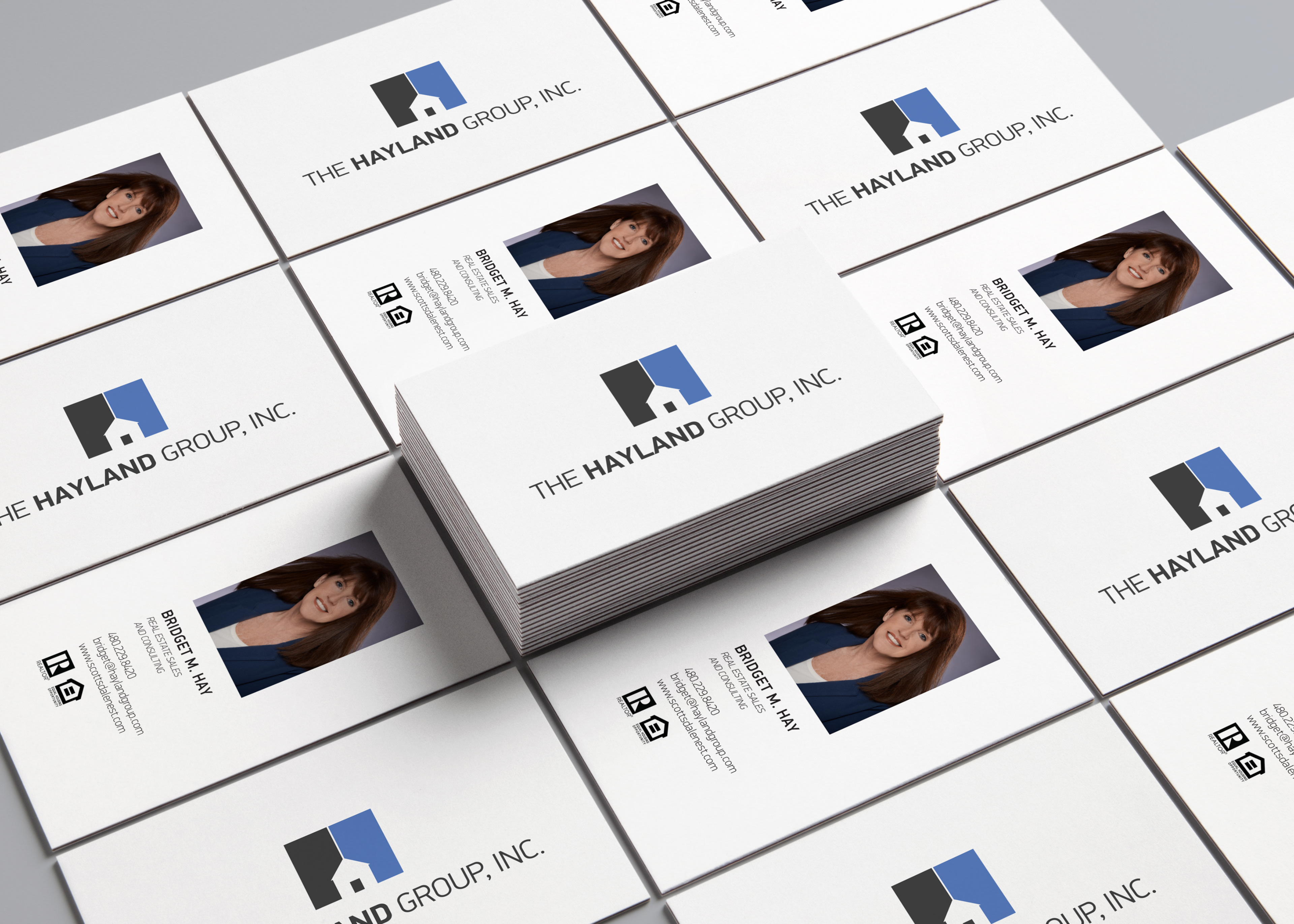 Implementing this logo, the company had business cards designed, each personalised with sales agents headshots.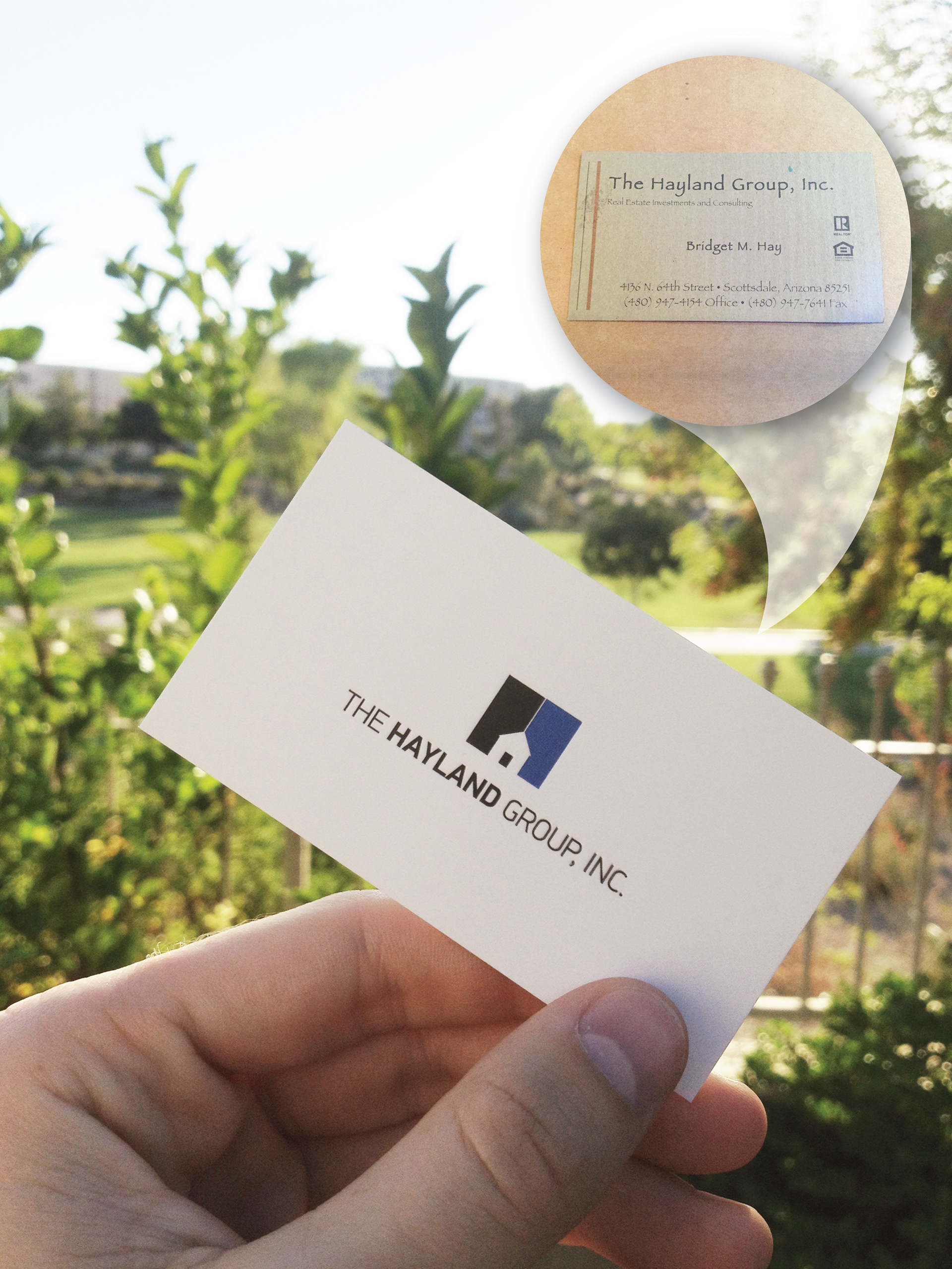 The Hayland Group, Inc. now putting their best foot forward. The company appears more modern and fresh in their look. A much needed update from their previous bland image of papyrus font on thin tan business cards.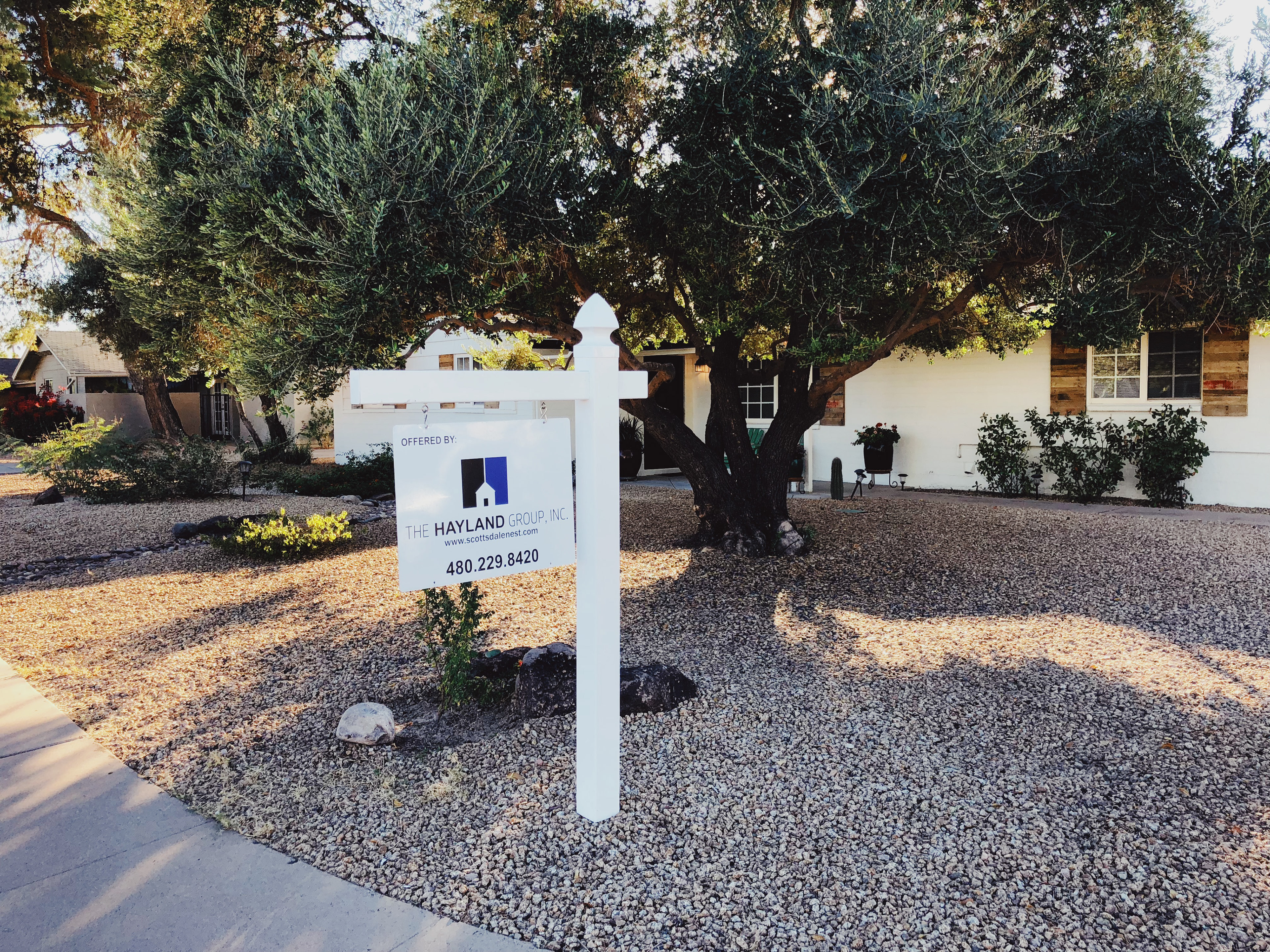 The logo can also be seen throughout the Valley of Phoenix, Arizona on The Hayland Group, Inc. real estate signage.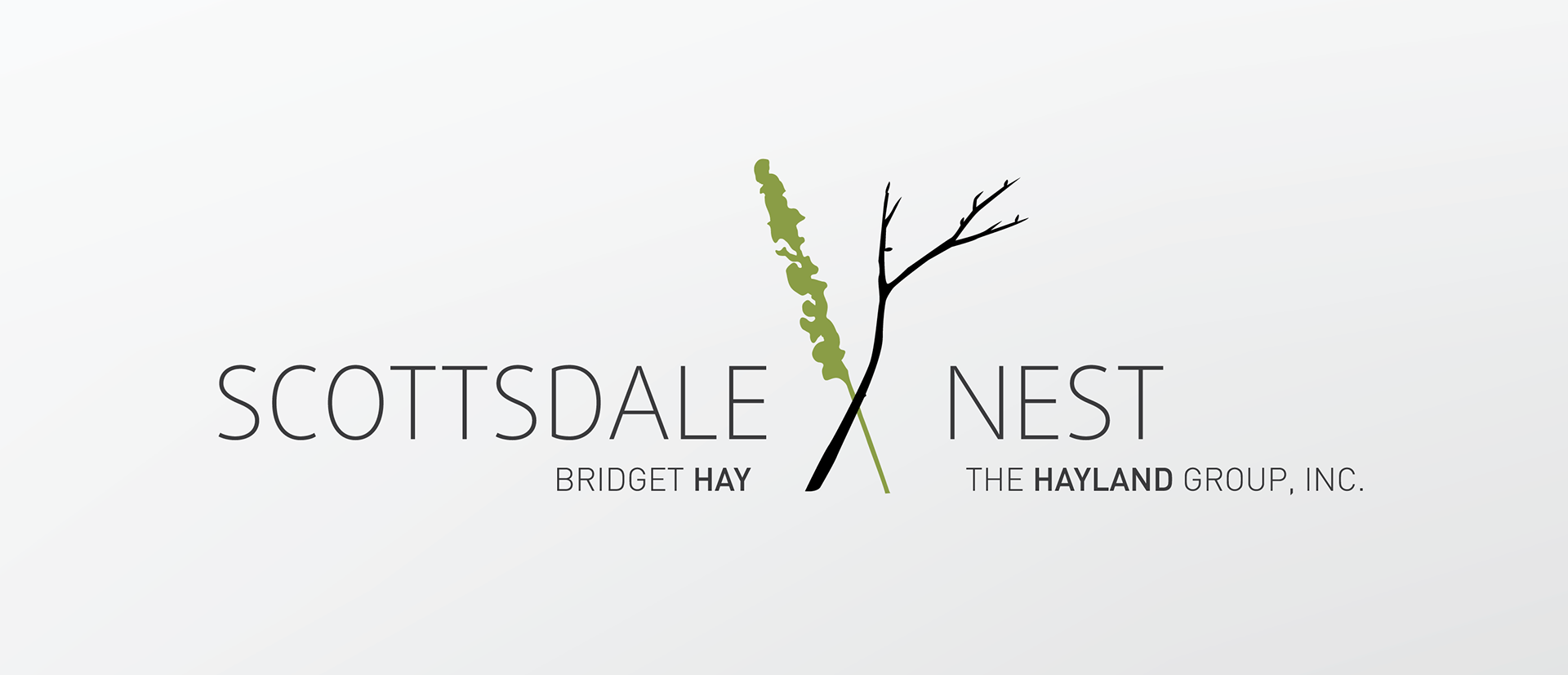 A secondary logo was also created for the company's online presence; The Scottsdale Nest. The website presents listings of real estate professional, Bridget Hay, and also has a blog with real estate insight for the Arizona market.